Where the Heart Is: The peace of living alone after 30 years of marriage
Artist Janet Pierce divides her time between Portugal and the Tyrone Guthrie Centre gate lodge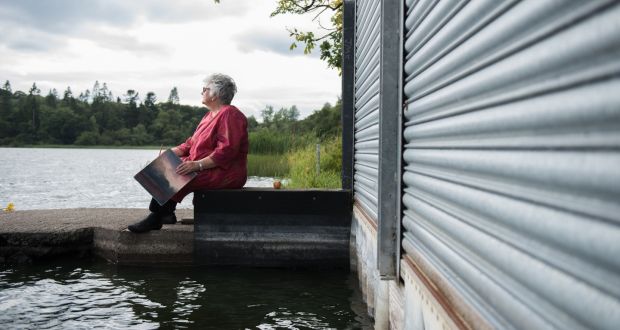 Scottish artist Janet Pierce first saw the place she now calls home 30 years ago. "I was invited to a party. It was actually the opening party for the Tyrone Guthrie Centre. I drove through the gates, past the four walls and a puddle that was all the gate lodge was at the time." After barely registering her first glimpse of the building, which she later learned had previously been owned by Alec Guinness and Laurence Olivier, Pierce became a regular visitor to Annaghmakerrig, where the Tyrone Guthrie Centre, an artists' retreat, is located.
As a painter she would come to visit and work in the studios that are let to artists. The centre has facilities that cater for artists of many disciplines. Pierce enjoyed her time there, working through the day, gathering together with other painters, writers, dancers and musicians over the dinner table. Over time she got to know the woman who owned the gate lodge. Many people had approached her over the years asking would she sell. Though the building had fallen into disrepair, it had a charm and the woman was reluctant to let it go.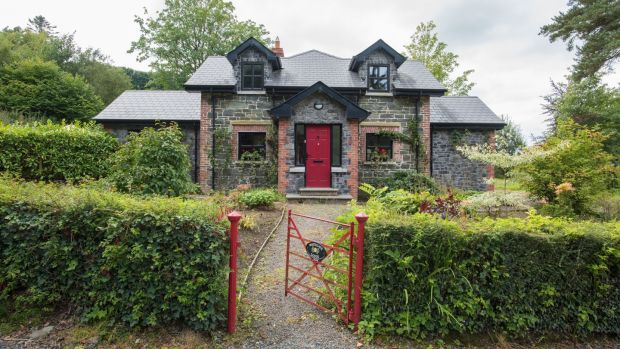 Emotional After her marriage to artist Felim Egan broke down, Pierce, who was living in Dublin, was looking for a new location. She had lived in Ulster with her first husband and liked the idea of returning to that area. She asked would the woman consider selling. The woman was emotional in her reaction.
"'To you?' she said. 'Yes, to you I will sell.'"
That was 12 years ago. Nowadays the four walls and a puddle have been lovingly restored and rebuilt by Pierce, to reflect the 1850s Ulster baronial style of its origins.
"The gods have been with me. Restoring and rebuilding it has been a fantastic experience. I tendered for a builder and Noel Beggan and his team of local men got the job. I really didn't know what I was doing. One day Noel said he was putting in an architrave after lunch. 'Oh that's nice,' I said. I had no idea what he was talking about. I had to run off to Google it."
It's a dark site, with mature trees bordering the grounds. Pierce decided to build on a sun room. As an artist, light is important to her. She had all the walls painted white. She describes herself as messy by nature. She put in lots of cupboards so she could store everything away and keep the interior pristine and gallery-like, with her paintings being the colour showcases throughout the house.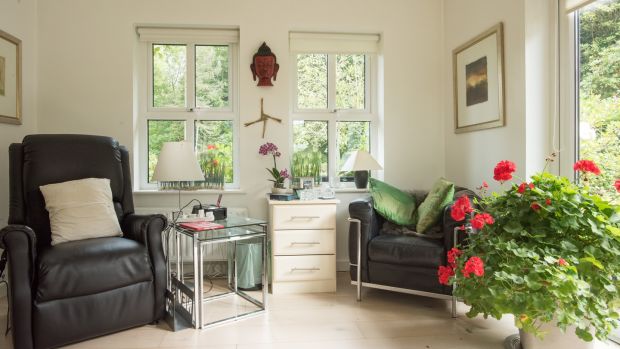 'Lake paintings'
Pierce's daily swims at the lake in the grounds of Annaghmakerrig inform her work. She is working on what she thinks of as her "lake paintings".
"For the past three years I've been working on a series called Uisce Anam [Soul Water]. Two of the paintings from that series are on show in the Taylor Gallery in Dublin at the moment."
She used to work out of a studio at the centre, but in recent times has built on her own workspace. Having had hip and knee replacement surgeries, it makes everything more accessible. She likes working from the studio at home; she likes everything about living in this very rural location outside Newbliss. The only downsides are her worries about the future.
"Living in the countryside, you become very reliant on being able to drive. I'm not so sure about the future here. As it is I'm in heaven, I love it. I go down to swim in the lake every day. I call up to the house for coffee and a scone every morning. I meet all sorts of wonderful people, like-minded people. Artists are my tribe. But in the future, maybe I'll need to be closer to, for example, a hospital. We'll have to see."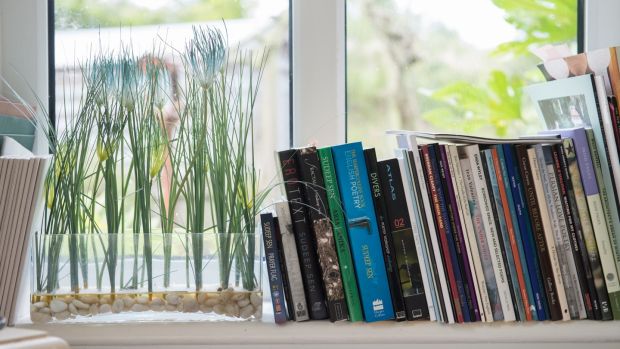 Atmosphere
As an established artist and member of Aosdána, she earns her way with her work. The environment she lives and paints in is reflected in her art. Every year she spends a number of months working abroad, but she takes the images and atmosphere of her home with her.
"I used to go to India for the winter – I did that for several years. I'd work there and exhibit. For the past couple of years I've stayed a bit closer to Ireland, though. I go to the Algarve in Portugal now. But this is home. We'll see what will happen in the future."
For now, Pierce is enjoying what each day brings. She meditates. She paints. She enjoys the like-minded company that comes as part of the package of living in the grounds of an artists' retreat.
"Being here has been a really good experience. It's the first time in my life I've ever lived on my own. I was married to two different men for 30 years. I have three children who I love very much. But a lot of women never get this opportunity – to get to know who you are. It takes a long time to be able to handle yourself and get to know yourself. I don't think you can really do that until you're alone. Being able to just live and not have to compromise for someone else – that has really suited me at this time in my life."